Why is it important?
Across many countries, including Australia, there is a widening gap in social inequality, with worrying consequences. Studies show that as the disparity between rich and poor increases, so do many social and health issues: mental health problems, obesity, substance dependence, decreased literacy and numeracy, and incarceration.
How we're positioned to drive change
Mirvac is a leading Australian company with high performing people and substantial purchasing power. We believe we can use these assets to make our business a force for good – a business that's for purpose, as well as for profit. We want to support organisations that are run for purpose, and be more inclusive of those in the community who don't always get the opportunities that others do.
Housing affordability is also another issue we can help to address – through the diversity of products we offer, the quality that we design and build, and the energy technologies that make our buildings more affordable to maintain. It's estimated that Australia currently has a shortfall in available social housing of 270,000 properties, and this number is set to increase to close to 700,000 properties by 2030, creating an opportunity to help make change happen.
Our progress to date
In recent years we've made great progress addressing sustainability across our supply chain – releasing a new vendor code of conduct, helping to establish a Sustainable Supply Chain School, and becoming members of organisations such as Social Traders and Supply Nation. We also developed The Right Start, a new initiative to make property more affordable for first home buyers, and we conceived and built the House with No Bills, a world-first experimental study that's examining how we can use technology to help customers control their energy use.
Our social contributions have also become more strategic. We're now aligning our National Community Day activities with our assets and development projects, so that we're able to build stronger bonds with our tenants and communities. Having concluded our first Reconciliation Action Plan (RAP) in FY19, we are also now working towards a launching our second Innovate RAP that will see us continue our journey of building stronger relationships with First Nations people, and learning about their unique culture and connection to the land.
Latest Sustainability News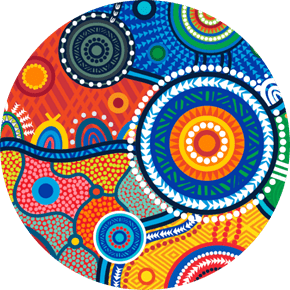 Mirvac acknowledges Aboriginal and Torres Strait Islander peoples as the Traditional Owners of the lands and waters of Australia, and we offer our respect to their Elders past and present.
Artwork: 'Reimagining Country', created by Riki Salam (Mualgal, Kaurareg, Kuku Yalanji) of We are 27 Creative.