What does this really mean?
As a genuinely "end-to-end" property company, Mirvac doesn't just develop assets – we develop, build, operate and own them too. This gives us a unique ability to add value throughout the entire property life cycle, allowing our customers, partners and business to reap the rewards. Here's what "end-to-end" could mean for you.
One company takes care of everything
When you work with Mirvac, you only ever have one company to deal with, whether you're looking for a brand-new site, commissioning a fit-out, or negotiating a lease. Many of our partners see this as a great advantage, as it's easier, more efficient, and brings greater peace of mind.
Consistency and continuity
From our customer-centric attitude, to our open, honest communication, Mirvac's approach to office management is consistent throughout all facets of our business. Not only is this reassuring for those we work with, it's enabled us to develop a reputation for our seamless delivery of top quality results, no matter what challenges we encounter along the way.
We can influence every part of the process
Our in-house services give us a unique degree of control, and means our customers can have more say in shaping the buildings they'll inhabit. If we want to trial a new technology, we weave it into our designs. If a customer has a request, we find a way to make it happen. If we can save energy by adjusting our building management approach, we do it without hesitation.
We all agree on what matters most
When everyone is under one roof, working as a team comes naturally. Rather than have different agendas, Mirvac's teams are all driven by the same agendas and values and a single shared bottom line. Our commitment to our customers runs deep, whether it's within our head office, or on our construction sites.
We think long term
Being an owner/manager means we have a vested interest in our customers, and partners, future success. With our "whole of life" approach, we invest more upfront in our assets, like LED lights and smart building technology, minimising maintenance and future-proofing assets for the long term. This means a portfolio that will remain attractive to customers, retain its value, and deliver consistent returns regardless of market cycles.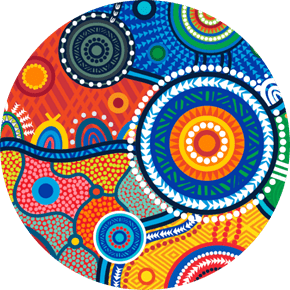 Mirvac acknowledges Aboriginal and Torres Strait Islander peoples as the Traditional Owners of the lands and waters of Australia, and we offer our respect to their Elders past and present.
Artwork: 'Reimagining Country', created by Riki Salam (Mualgal, Kaurareg, Kuku Yalanji) of We are 27 Creative.