Distinctly different
What sets Mirvac Office and Industrial Apart
Mirvac is one of the only integrated property companies in Australia, encompassing residential, retail, office and industrial. We haven't done this believing "bigger is better"; rather, we recognise the benefits in having a diversified portfolio that's resilient enough to withstand inevitable market cycles.

By making decisions in response to market changes, and leveraging third party capital, we can flex our activities and risk profile, and maintain an appropriate capital structure and cost base.

With our overarching purpose to reimagine urban life, we take a holistic approach to urban development, recognising that life isn't compartmentalised. For this reason, there's often more to our Office and Industrial developments than Office and Industrial. We are able to see Office and Industrial in the context of a bigger urban picture, and create mixed-use developments that blend office, retail, residential and community spaces.
Genuine end-to-end offering
Mirvac doesn't just develop assets – we also construct, operate and own them, giving us a unique end-to-end capability, and an ability to co-create with partners at every stage of the process. Being an owner/manager means we have a vested interest in the long-term success of our assets.
Not just experts in office and industrial
As an integrated business, we are able to see office and industrial in the context of a bigger urban picture, and create mixed-use developments that blend office, retail, residential and community spaces. Our Office and Industrial business also benefits from the insights we gain from our other developments.
People and partnerships
Without the contribution of our own team, and key partners, our Office and Industrial business would not be where it is today. From capital and joint venture partners, to government and private investors, these relationships Have elevated our offering, and continue to open up new avenues for growth.
Customer-centric
Through our "inside-out" approach, we keep customer needs at the very heart of our developments, whether that means repositioning an existing asset or conceiving an entirely new one. We always begin with the people who will occupy our buildings, rather than the buildings themselves.
Future facing
In our minds, staying at the forefront of technology and emerging trends isn't a choice; it's an imperative. By thinking and planning ahead, we can anticipate economic, market and social changes – ensuring our assets will meet our customers' needs as they evolve.
Strategically sustainable
Mirvac's sustainability strategy, This Changes Everything, underpins every project, and has seen us raise the bar in terms of environmental efficiency and comfort. From NABERS and Green Star to WELL ratings, the results speak for themselves.
Complex challenges, Simply solved
Nowhere are Mirvac's strengths more evident than on large, capital-intensive or highly complex sites, where a diverse range of capabilities is called for. Whether we're required to re-zone a site for a different use, or integrate with a local community or ecosystem, we have the skills and experience to achieve the seemingly impossible.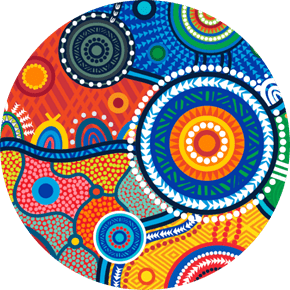 Mirvac acknowledges Aboriginal and Torres Strait Islander peoples as the Traditional Owners of the lands and waters of Australia, and we offer our respect to their Elders past and present.
Artwork: 'Reimagining Country', created by Riki Salam (Mualgal, Kaurareg, Kuku Yalanji) of We are 27 Creative.