Improving Wellbeing in our World.
A wellbeing movement propelled by the Covid-19 pandemic is changing what employees expect, it is also impacting how and where people choose to live. As an employer, an asset owner, and a community developer, we are expected to cater to increased needs for autonomy over how we use our time, where we want to live, our commutes, and how we manage our health in communities and workplaces.
Our People
WHY IT'S SO IMPORTANT
Mirvac wouldn't be where it is today without its highly engaged workforce. Our people are our greatest asset, and their engagement is a strong predictor of our future success. We're very proud of the culture we've built, and while we know we're attracting and retaining the best talent, we can't afford to become complacent. In today's competitive job market, we need to give people good reason to join Mirvac, and importantly, to stay with us.
There's much more to employee retention than salary; these days, it's just as important to provide people with opportunities to grow, and to create a culture where diversity, inclusion, and flexibility are championed. And we're always mindful to anticipate how requirements will shift over time, whether that is from more millennials entering the workforce, or the rise of automation.
HOW WE'RE POSITIONED TO DRIVE CHANGE
The property sector has not always been known for its gender diversity, but this is something Mirvac is in a position to change. By leading and creating an inclusive culture, we can not only offer opportunities to a broader range of people – we can better understand the diverse needs of our customers, and create new opportunities as a business.
OUR PROGRESS TO DATE
The dedication of our people is reflected in our consistently high engagement scores. In 2018, we achieved an engagement score of 90 per cent, which we maintained again in 2019. Our score places us above the global high-performing norm and well above the Australian norm. We aspire to be an attractive place to work, and we want to continue to provide a workplace environment where our people are inspired to do their best.
Gender diversity has been a strong focus, and we are proud to have a 50:50 gender split on our Board. We have also closed the gender pay gap on like-for-like roles to zero, and we now have 43 per cent of women represented in senior roles, in line with our target to have a 40:40:20 split by 2022 (where 20 per cent of roles remains flexible).
In construction, we launched a program called Aspire, a development and mentoring program specifically for women. The program seeks to develop talent as a means of improving diversity, particularly at the project and management levels. To give all employees more choice in when and how they work, we provide a Flexibility Charter & Policy, and thanks to initiatives such as My Simple Thing and Building Balance, 75 per cent of our people now have flexible arrangements. Mirvac also provides industry-leading parental leave to its employees and introduced a Domestic & Family Violence Leave Policy in 2017. It's actions like these that have led us to be named a WGEA Employer of Choice for the past six years.
WHAT'S NEXT?
We want to be transparent about what it's like to work for Mirvac – and the best people to provide this insight are our own employees. If we're doing everything we can to provide a safe, diverse, inclusive, flexible workplace where people are fairly rewarded, we'll see the results in our annual engagement survey, as well as our People Leader Index, which measures the quality of our people managers. Of course, this information is useful for us, but we also think it's important to share it openly and provide assurance that our engaged, diverse, and capable workforce puts us in the driver's seat for continued high performance, allowing us to deliver continued growth and value to our customers and our securityholders.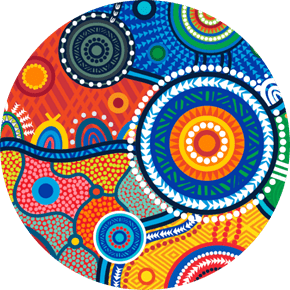 Mirvac acknowledges Aboriginal and Torres Strait Islander peoples as the Traditional Owners of the lands and waters of Australia, and we offer our respect to their Elders past and present.
Artwork: 'Reimagining Country', created by Riki Salam (Mualgal, Kaurareg, Kuku Yalanji) of We are 27 Creative.