Why it's so important
As the world's population grows, so does the human impact on the earth, particularly when it comes to climate change. Even if all the recent net zero pledges made at the COP 26 conference in Glasgow were achieved, the world will still warm by 2.2 degrees by the end of this century, which is well outside the 1.5 degree aim climate scientists have agreed is needed to avoid catastrophic impacts.
How we're positioned to drive change
The built environment in Australia represents approximately 25 per cent of our total emissions, and as a major player within our property industry, Mirvac's leadership can influence change. Given that our core business is focused on designing, creating and managing high-quality buildings, we have an important opportunity to make a difference to the environment and combat rising energy costs at the same time.
Our progress to date
Our net positive carbon achievement demonstrates the significant work undertaken to eliminate carbon from our operations and make a meaningful contribution to our communities and the environment.

As well as the environmental benefits of achieving net carbon, it also delivers significant commercial benefits to the Group and our tenants.
Find out what Mirvac's Executive Team had to say about our net positive carbon achievement:
Mirvac has an important leadership role to play in bringing about positive change in the built environment sector. By designing, creating and managing high quality, energy efficient buildings operating on renewable energy, we not only reduce our own emissions and impact, we can demonstrate the benefits of working as a 'force for good', inspiring and influencing others to do the same.
Being a force for good doesn't need to come at the expense of commercial sustainability. By transitioning our portfolio sooner rather than later, we'll benefit from energy price certainty and create greater value for our stakeholders. And with low carbon building policy reforms on the horizon, we'll also be stay ahead of the curve when it comes to compliance.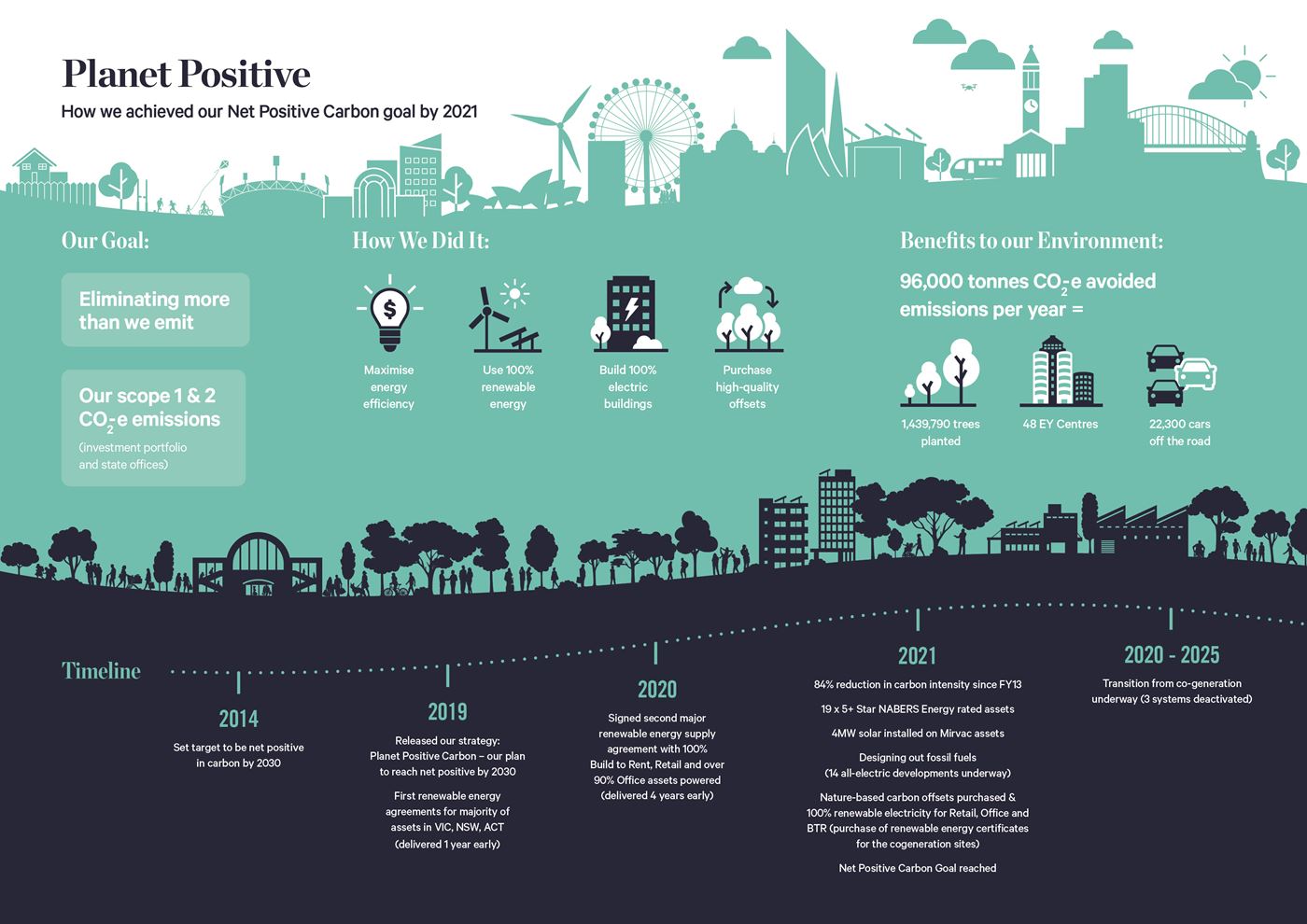 What's next?
We're working on other climate-related activities like reviewing internal climate risk governance, integrating climate resilience into our in-house minimum design guidelines, and maintaining employee engagement in climate-related subjects.

We're also investigating how we can do more to influence reduced emissions for some key activities outside our operational control, like embodied carbon in materials we buy, our tenants' electricity use, and energy-efficient homes for our residential customers.

We are already working to reduce emissions outside the scope of our Planet Positive plan, such as on-selling renewable electricity to our customers and installing solar PV on our industrial assets to reduce tenant emissions.

This is in addition to pursuing ambitious targets to send zero waste to landfill by 2030, halve development waste, buy 25% recycled content in major materials, and be net positive in water by 2030. .
Latest Sustainability News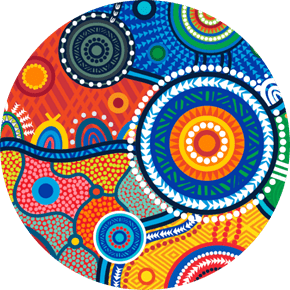 Mirvac acknowledges Aboriginal and Torres Strait Islander peoples as the Traditional Owners of the lands and waters of Australia, and we offer our respect to their Elders past and present.
Artwork: 'Reimagining Country', created by Riki Salam (Mualgal, Kaurareg, Kuku Yalanji) of We are 27 Creative.