An update on our retailers
On 8 May 2020, the Australian Government outlined a 3-step plan to gradually ease restrictions introduced at the end of March 2020; and to re-open a COVID-Safe Australia and economy.
Stage 1 will focus on carefully reopening the economy and giving Australians opportunities to return to work and social activities, including gatherings of up to 10 people, up to 5 visitors in the family home, some local and regional travel and reopening restaurants, cafes and shopping.
So from Friday 20 May 2020, we will start to see more of our retailers reopen to trade. Some of our retailers have started to reopen voluntarily, and the changes affects our Cafes and Restaurants who are now able to serve up to 10 customers at a time, in addition to any takeaway they may offer.
While it is encouraging that restrictions are starting to be eased, as a community we still have a way to go and we continue to follow Government and Health Department advice. We ask for the ongoing support of our community in maintaining social distancing and supporting our hygiene standards, whilst we continue to work collaboratively with our retailers supporting them in their reopening plans. Together, we can help stop the spread.
This continues to be a tough time for all our customers, retailers and employees within our community, across Australia and the world, but the health, safety and well-being of our community and our loved ones is most important. Things are changing every day, so let's stay calm, safe and look after each other.
Changes include:
1. Cafes, restaurants and food courts will be able to open for up to 10 dine-in guests at a time, in addition to serving takeaway food
2. Pubs with dine-in restaurants will be able to open to serve up to 10 dine-in guests at a time (bottle shops attached to these venues will continue to remain open)
3. Beauty salons, nail, massage and tanning salons and tattoo parlours remain closed
4. Hair salons and barbers are still open and social distancing must be observed
5. Cinemas, auditoriums and entertainment venues remain closed
6. Amusement parks and arcades remain closed
7. Community and recreation centres, gyms, yoga and barre studios, spin facilities, fitness centres and spas remain closed.
We recommend you contact retailers directly for full details of their trading hours.
All previous restrictions relating to social distancing remain in place:
All non-essential indoor gatherings of less than 100 people must have no more than one person per 4sqm
Keep 1.5 metres between yourselves and others
If you are concerned or you would like to receive further information on COVID-19, please call the Australian Department of Health Coronavirus Health Information Helpline on 1800 020 080. The line operates 24 hours, seven days a week.
Stay safe and we look forward to welcoming you back soon.
Mirvac Office & Industrial buildings remain open and operating, ensuring that your workplaces are available as you need them. We are committed to providing a safe environment for our customers and continue to have staff onsite to ensure our assets are running smoothly, whilst closely monitoring all regular information in relation to COVID-19 from the Australian Department of Health and the World Health Organization.
Your health, safety and wellbeing, and that of our guests, employees and community is our highest priority.
In addition to our existing rigorous cleaning and sanitising practices, we have taken additional measures which include but are not limited to:
Increasing the frequency and intensity of our cleaning efforts of all commonly touched surfaces including seating, doors, lift controls, countertops, and amenities.
Placing sanitisation stations at convenient locations including entrances and exits.
Actively encouraging the practice of good hygiene and preventative measures throughout the building.
Requiring all service providers to confirm they have not travelled overseas or been in contact with a confirmed case of COVID-19 in the past 14 days.
Together we can help stop the spread and stay healthy.
We want you to feel safe when you visit any Mirvac Office & Industrial assets, and to remember the important role you play in our defence against the spread of COVID-19 by following the practical guidance of the Department of Health:
Follow the directives provided by your employer.
Follow the signs and directions on display within our buildings.
Stay home if you are sick or are at higher risk, have travelled overseas in the past 14 days or been in contact with a person suspected or confirmed COVID-19
Wash your hands often with soap and water, lathering the backs of your hands, between your fingers, fingertips and under your nails for at least 20 seconds. Use alcohol-based sanitizer if you can't wash your hands.
Avoid touching your eyes, nose and mouth.
Cover your nose and mouth with a tissue or your arm, when coughing or sneezing.
Health authorities are also recommending social distancing as an effective measure to help prevent the spread of disease and reduce potential transmission by keeping distance between yourself and others where possible.
For additional information please visit: https://www.health.gov.au/
Our thoughts continue to be with those impacted around the world and in Australia, as well as in our local communities, and we stand ready to support the response effort however we can.
We thank you for your continued support.
Stay safe.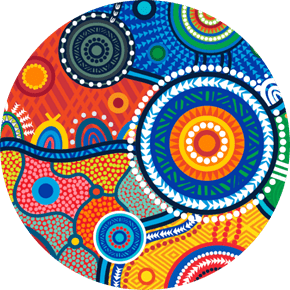 Mirvac acknowledges Aboriginal and Torres Strait Islander peoples as the Traditional Owners of the lands and waters of Australia, and we offer our respect to their Elders past and present.
Artwork: 'Reimagining Country', created by Riki Salam (Mualgal, Kaurareg, Kuku Yalanji) of We are 27 Creative.