Frequently Asked Questions
Mirvac presents these questions and answers to securityholders as general information about their investment only. Mirvac does not give investment advice.
What Is A Stapled Security?
A stapled security usually comprises one share in a Limited Company and one unit in a Trust. The share and the unit are joined (stapled) together to form one security and trade as one. Stapled securities cannot be sold or traded separately. A Mirvac security is made up of one Mirvac Limited share and one Mirvac Property Trust unit.
Can Mirvac Sell My Securities For Me?
No. Mirvac is listed on the Australian Securities Exchange ("ASX"). Mirvac securities can only be bought and sold through a stockbroker.
When Are Distributions Paid?
Distributions are paid in six monthly cycles, June and December and will be paid after the announcement to the market of full and half year results. This will mean distribution payments for the year ending 30 June will be paid in August and payments for the half year ending 31 December will be paid in February.
How Can I Have My Distributions Paid?
Cash distribution payments will only be made by direct credit to securityholders with registered addresses in Australia or New Zealand in either Australian or New Zealand dollars, determined by your domicile or the payment instructions you provide. If you have a registered address in Australia or New Zealand and the share registry, Link Market Services, does not receive your instructions in relation to your preferred payment method for your distribution payments then your payment will be withheld by Link Market Services until such time as you provide your instructions to them. Securityholders with registered addresses outside of Australia or New Zealand will receive their distribution payment by cheque. From time to time Mirvac offers the opportunity for its securityholders to reinvest their distribution income into more Mirvac securities via a Distribution Reinvestment Plan ("DRP" or "Plan"). Mirvac's DRP provides eligible holders of Mirvac securities with a convenient method to reinvest some or all of their dividends and income distributions in additional Mirvac securities without incurring brokerage or other transaction costs. The Mirvac Group DRP is currently suspended. For more information about your distribution payments, please contact the share registry, Link Market Services, on 1800 356 444.
How Can I Obtain A Copy Of The Financial Reports?
In accordance with the Corporations Legislation Amendment (Simpler Regulatory System) Bill 2007, Mirvac Limited and Mirvac Funds Limited as responsible entity for Mirvac Property Trust have made Financial Reports available online. A hard copy of these reports is still available however, will only be sent to Mirvac securityholders who elect to receive a hard copy. Financial reports can be accessed via Financial Reports.
How Do I Change My Investment Details, Eg Address, Method Of Payment, TFN, ABN Or Exemption?
You can provide and/or update your holding details by using the 'Portfolio login' on Link's investor centre and follow the steps to setup two-factor authentication.

If you are registering a Link account for the first time, follow the steps detailed under the 'Account Registration (Desktop)' tab at https://mfa.linkgroup.com/user-guide/

If you are having trouble logging in to the Link website or accessing your Mirvac securityholding, please contact the Mirvac information line on 1800 356 444 any time between 8:30am and 5:30pm (Sydney time), Monday to Friday.

Please note if you have a CHESS holding (a holding begin with an "X") and wish to update your address and name you will need to contact your sponsoring broker.
How do I contact the Registry?
The contact details for Mirvac's Registrar, Link Market Services Limited, are:

Link Market Services Limited
Locked Bag A14
Sydney South NSW 1235

Facsimile: +61 2 9287 0303
Securityholder enquiries: +61 1800 356 444
Investor centre: www.linkmarketservices.com.au
Email: registrars@linkmarketservices.com.au
How do I find out the price of my Mirvac securities?
Each day, most major Australian newspapers carry the previous day's closing price for Mirvac securities. It can also be found on Mirvac's website at
www.mirvac.com
or on the ASX website at
www.asx.com.au
.
When Will I Receive My Annual Taxation Statement?
In August each year, an annual tax statement for the year ended 30 June is mailed to all securityholders who have held an investment in Mirvac during that tax year. The annual tax statement summarises the distribution and dividends paid during the year and includes information required to complete your annual tax return.
Is My Annual Taxation Statement Available Online?
Yes, you can access your statement online. Visit Securityholder login to view and print your statement.
What Are Apportionment Percentages?
Mirvac stapled securities comprise one share in Mirvac Limited and one unit in Mirvac Property Trust, each security has a separate value. By referring to the table located under the
Apportionment Ratios
and your purchase order when you acquired the stapled securities, you can track the original cost base of each security.
What Is The ASX Code For Mirvac Group?
MGR
Where Can I Find Historical Information?
Historical information can be found under
History
.
Who Do I Contact About My Investment In Mirvac?
You can contact Link Market Services if you have any enquiries regarding your holding. If you have a CHESS Sponsored holding, all enquiries regarding the sale of Mirvac securities or change of address should be directed to your sponsoring broker or investment adviser.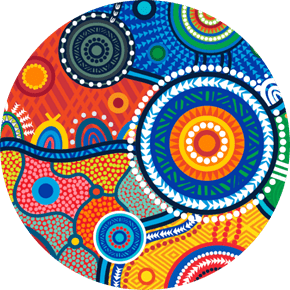 Mirvac acknowledges Aboriginal and Torres Strait Islander peoples as the Traditional Owners of the lands and waters of Australia, and we offer our respect to their Elders past and present.
Artwork: 'Reimagining Country', created by Riki Salam (Mualgal, Kaurareg, Kuku Yalanji) of We are 27 Creative.