For 50 years, Mirvac has been creating beautiful homes for Australian families. As we look to the next 50 years, we celebrate a commitment to quality and care in every little detail.
50 years of
Quality & care
Mirvac designs and builds homes for a lifetime of living - quality living. So we care about every little detail. Some may even say we obsess, but we don't mind. It's our obsession that results in quality homes for our customers.
50 years of
Stories
So many people have been part of our journey – from our incredible employees to our loyal customers. There are stories of dedication to delivering quality homes to stories about generations of Australians who call our homes home.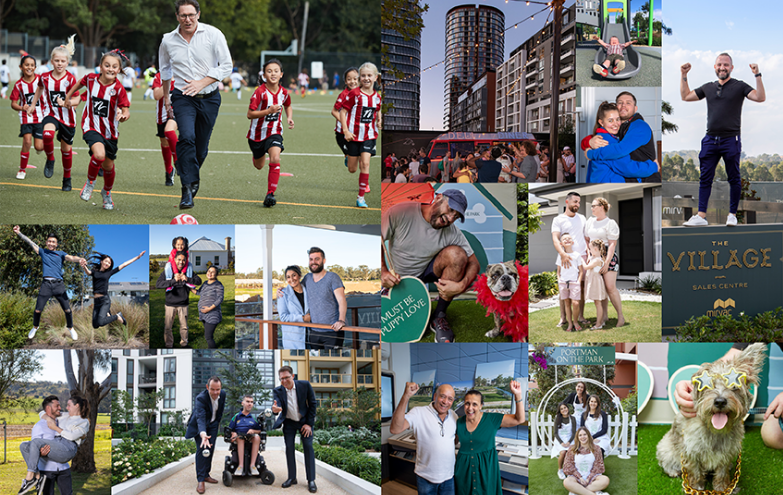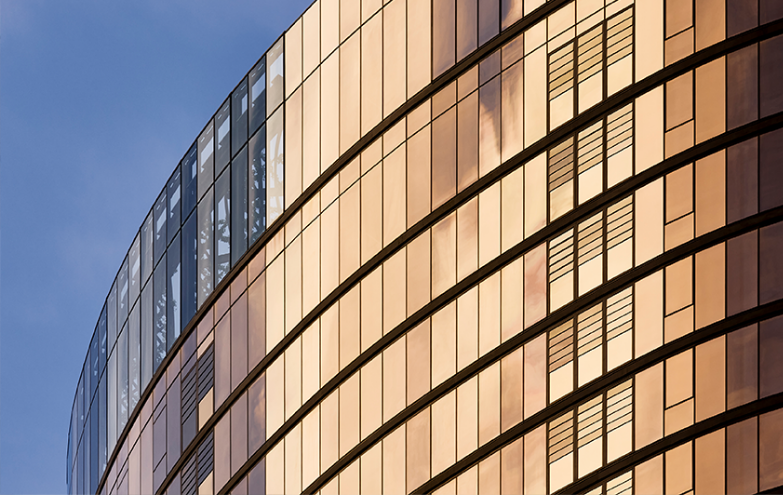 50 years of
Innovation
We obsess over the smallest things. We push, probe and prod. We inquire, investigate and interrogate. That's how we continue to innovate. We look decades ahead. So our customers know they have a home for the future. A home for life.
We continue to reimagine urban life with a relentless pursuit of quality and care in every little detail.
The journey continues
1970's
1980's
1990's
2000's
2010's
2020's
1970's
1972
The Business was founded in 1972 by Henry Pollack, Robert Hamilton and AGC Corporation. The first property is built: a block of twelve apartments in Rose Bay, a leafy suburb in Sydney's east.
1973
Mirvac built The Locksley in Sydney's Lower North Shore suburb of Greenwich.
1974
By 1974, capital had been fully repaid and profits were being reinvested into the company. But that same year the economy took a nosedive. Global stagflation saw economic growth slow and inflation rates rise. As unemployment rose, interest rates skyrocketed, and the housing boom gave way to its steepest bust on record. "It was crazy. Absolutely mad inflation. You couldn't develop anything because of the cost of building… I remember one year, we only made $300,000 profit on 300 apartments. But at least there was some profit."
1976
By 1976, the recession had eased and the property market was booming again. Bob and Henry hit the ground running, with the purchase of a $1-million parcel of land in Willoughby, in Sydney's lower North Shore. Castle Vale was the first large-scale, integrated development of its kind in Sydney. The 161 apartments were spread across seven buildings set amid tropical gardens with resort-style swimming pools and BBQ areas. They established a benchmark for large-scale apartment complexes that would become the standard in the 1980s.
1977
In 1977, Mirvac had branched out into hotel management and ownership. 'We sort of fell into it,' Bob says. 'We bought The Sebel Hotel in Elizabeth Bay around Kings Cross. It was a five-star hotel where the rich and famous stayed, but our idea was to strata title it, put in kitchens and so forth, and sell them as apartments.' But it turned out that managing hotels offered the business very good returns, so they kept building more.
Late '70s
To spread the risk inherent in cyclical ups and downs, the idea of spreading into areas outside of city high-rises and multi-dwellings was seen as both strategic insurance and an opportunity for growth. And so Mirvac Homes was born. Specialising in house and land packages in the ever-expanding north-western suburbs of Sydney, by the 1990s Mirvac Homes had captured a good slice of the market, building 1000 houses a year.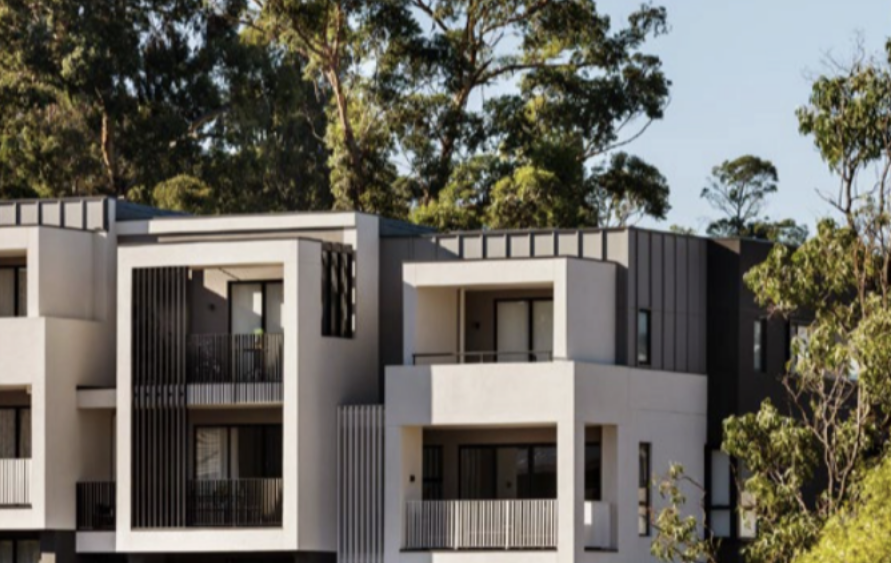 1980's
1980
The York, a 150-apartment tower, was the first new residential, luxury high-rise in Sydney since The Astor more than fifty-five years earlier. It represented a major pivot for both the company and the Sydney property market as a whole. The public response was overwhelming - potential buyers queued for hours for their chance to purchase one of the 150 apartments, some even offering bribes to Mirvac sales staff. It sold out in four hours.
1981
1981 saw the development of Kincoppal in Elizabeth Bay. 'People queued up there as well,' Bob remembers happily. 'We sold those for around $550,000 each in 1981 – that was a lot of money in those days for an apartment. One resold in 2021 for $8 million.'
1983
In 1983, Mirvac bundled its investments in an unlisted property trust, which were popular with advisors and mum-and-dad investors. Managed by Mirvac, Mirvac Premier Property Trust invested in a range of commercial properties and was open to outside investors. The first planned living project was also created in 1983: The Cotswolds, NSW.
1984
In 1984 the first offices in Melbourne and Brisbane are opened, and close soon after.
1987
In 1987, Mirvac was listed on the ASX floating with $120 million in shares. 'Westpac collected $60 million for their original $500,000 investment,' said Bob. 'As well as collecting the interest right through the arrangement.' But an inauspicious period followed. Within two weeks, the Black Monday stock market crash hit, sending US markets plummeting 20 per cent in a single day. Australian markets followed suit and Mirvac shares dropped sharply, from trading at $1.70 to near 50 cents. Despite the crash, Mirvac's underlying business was sound. Even so, they were slow to pay dividends, wanting to keep growing the business by reinvesting. 'Our idea was to build the company, not just live for the day.'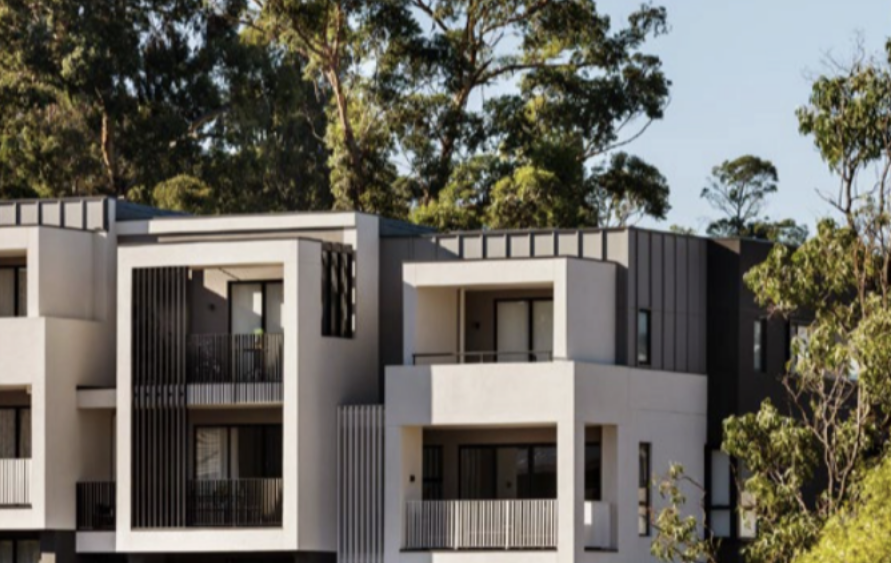 1990's
1990
Raleigh Park in Sydney's Kensington confirmed Mirvac's expertise in creating large-scale, integrated housing developments – a skillset that would prove invaluable later in the decade with the Newington development. In 1990, after increased scrutiny of the unlisted property sector, Mirvac decided to consolidate its unlisted property trusts into one listed trust.
1991
The recession 'we had to have' leads to the company's first loss.
1994
A surging economy and buoyant residential housing market was a trigger for Mirvac to go national. The company had completed several small residential projects in Melbourne in the 1980s, but Mirvac's first major project 'down south' began in 1994. Beacon Cove in Port Melbourne became a yardstick project and remains one of the company's most successful.
1995
By the mid-90's, the company had also started to make its mark up north. In 1995, it launched the Quay West Suites Brisbane, which sold out off-plan in just three weeks. Mirvac established a Brisbane office off the back of that success and then continued with more of the same with projects at Mariners Reach, The Grosvenor, Liberty on Tedder and The Arbour on Grey.
1996
During this time of growth, Henry ended his associated with the business he co-founded when he retired and sold his shares in April 1996. Mirvac buys back BZW shares to create Mirvac Property Trust, and Capital Property Trust is acquired.
Mid 1990s?
In the mid-1990s, the company was charged with designing and constructing a residential development to house 16,600 people for the Sydney Olympic Games – and they only had three years to do it. 'We built 11,000 permanent dwellings,' Bob remembers proudly. 'We also did another 300 temporary dwellings plus a school, which was used as a hospital; and a warehouse, which was used as a nightclub and gym. And it was all done in three years.' They had managed to deliver it on time.
1997
In Mirvac's traditional heartland of Sydney, Quay Grand Suites at East Circular Quay were completed in 1997 and made front-page headlines as people stood in line for several hours to buy an apartment off the plan. All sold in less than six hectic hours. During these boom times, shares hit $3.
1999
On 15 June 1999, Mirvac Limited and the stapled collection of trusts officially merged to become Mirvac Group. Its stocks soared. After its extraordinary growth in the second half of the 1990s, market capitalisation soared from $200 million in 1996 to $2.5 billion by 2002.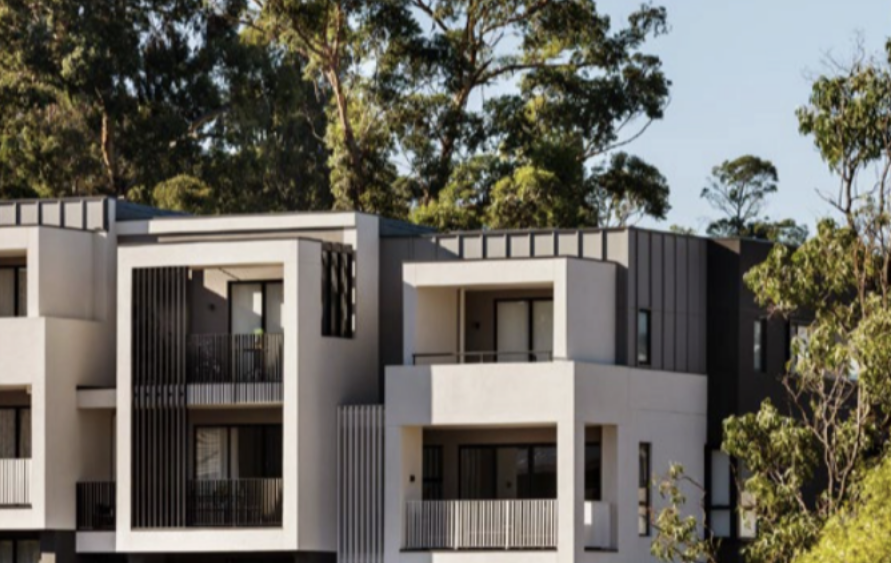 2000's
2001
With its sights lifted, the company began flying its flag more energetically in Western Australia. 'We decided to partner with a local operator,' Bob explains. 'It was called Fini Developments and was quite a successful builder and developer. We called the new business Mirvac Fini because it was well known over there, but after a few years we dropped the Fini name. 'We did quite a large development next to the Burswood Casino looking back to the city. We bought 4000 lots of land south of Perth down near Mandurah. That took a lot of work and commitment to develop.'
2004
Completed in 2004, Walsh Bay was a high-profile rejuvenation designed to breathe life into the deteriorating and under-used wharves, sheds, stores and adjoining streets. Design-wise, it was the Group's most ambitious undertaking to date. 'I loved the challenge of building over the water,' Bob says. 'We had to sink the car park under the water. We built it, then pushed it down into the water and then built the pier on top. It was very technically complex. And we had significant historical overlays as well. But the apartments turned out extremely well: we sold $400-million worth of real estate in one day.' In the same year, Mirvac acquired James Field Group.
2005
As Bob's health was deteriorating with the grind of long hours and travel, he started to consider his next move. In 2004, Bob approached James Fielding Group (JFG) chief executive, Greg Paramor, to discuss a merger. JFG was a funds manager, primarily for real estate, and the Mirvac board thought that bringing such a business in-house might be both prudent and expansive. Greg was founder and director of several successful businesses, and an astute reader of property finance. In October 2004, JFG shareholders approved the merger and in January 2005 it went ahead. The $478-million deal gave Mirvac an investment pipeline of $2.3 billion. A shift of leadership followed. Greg was a visionary and his passion for doing things differently extended to a commitment to sustainability which shows he was ahead of his time in many ways. He had designs on expanding Mirvac globally, opening offices in the UK and US markets. The company diversified Mirvac's investment portfolio, branching out into caravan parks, toll roads, sporting stadiums and even tree plantations. Bob decided to sell his shares and left the business he had helped to create, six months after the merger.
2008
In 2008, the GFC hit Australia and Mirvac's acceleration into other markets floundered. As property prices plunged, foreign banks withdrew their capital and exited Australia, and Mirvac was forced to write-down more than $1 billion over the next four years. The Group's share price, which had started at around $6, had plummeted to $2.30 by late July. As the Mirvac business was being buffeted by a tumultuous economy, Greg departed Mirvac in 2008. Nicholas Collishaw, a former JFG executive, took over as CEO in August, navigating Mirvac through the worst of the financial crisis.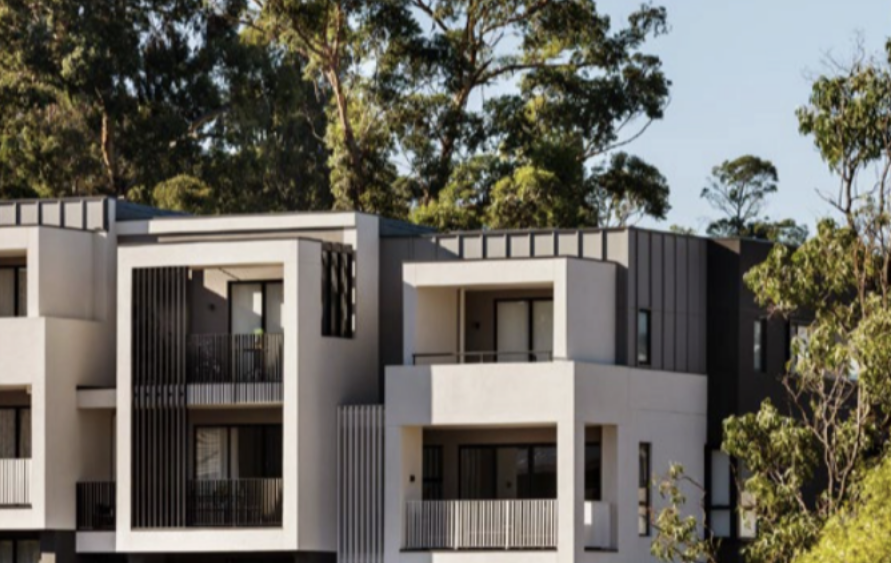 2010's
2010
Nick saw Mirvac through the pain of right-sizing the company, retracting it from areas that weren't sustainable and see opportunities in building a modern, high quality commercial portfolio. In 2010, he embarked on the redevelopment of 8 Chifley in Sydney, which went on to win a range of awards and positioned Mirvac as a leading commercial asset creator.
2011
Following the GFC, Harold Park was a hugely successful project for Mirvac, enriching the lives of not just the residents, but also the surrounding community. 'We achieved that by making sure that we understood the market, understood the product we were going to deliver, and also pushed for a significant amount of public benefit. It was something quite unique in the sense that 4 of the 10 hectares was open space, with the adaptive reuse of the tram sheds.' – Stuart Penklis, Head of Residential.
2012
Mirvac was primed for further transformation in 2012, when Susan Lloyd-Hurwitz took over as CEO. 'The fundamental challenge back then was that the company was not strong financially following the GFC,' Sue explains. "So, we asked simple questions and acted on the answers: what are we good at? Let's do more of that. What are our people engaged with? Let's do more of that. And conversely, what are we poor at? Let's stop.' 'We arrived at this realisation that we are really good at urban asset creation. We're not so good when we chase a return outside our core skills. That's the spark that lights the flame: reimagining urban life.' 'And then we just slogged away at dealing with the underperforming assets, divesting things not on strategy, investing in things that were. That started the ball rolling on re-building up the character of Mirvac as an urban Australian company.'
2013
In 2013 Mirvac introduced This Changes Everything, a ground-breaking sustainability strategy with ambitious targets such as zero waste, and net carbon positive and water. 'We made them very ambitious, but at the same time, we admitted that we actually didn't know how to do that yet,' Sue says. A lot of people outside Mirvac were dubious – why would they be publicly setting targets they didn't know how to reach? People thought we were completely mad. But once you open yourself up to something big like that, you start to find a way.'
2015
By 2015, Mirvac Homes had morphed into Mirvac Residential and had become the umbrella group for the organisation's diverse home building operations. Employees were kept busy working on a range of residential projects, from land subdivision, house and land packages and attached housing terraces, right through to mid-rise and high-density apartments. A big differentiator for Mirvac was its capacity to do everything in-house – design, construction, development. Few other players had this skill set.
2017
By 2017, Mirvac's innovation initiative 'Hatch' has its own team. Hatch by Mirvac is our award-winning innovation program. It has been at the heart of Mirvac's customer-centric approach since 2014. Hatch by Mirvac provides a strategic approach to innovation and ensures it is supported by a robust innovation process, funding, resources, and innovation strategy. With these structures and support in place, Mirvac has created a strong innovation culture and capability.
2018
In July 2018, Mirvac launched an Australian Built to Rent Club with the Clean Energy Finance Corporation. The build to rent model is well established in the US, Europe and Japan, but it didn't exist in Australia, so Mirvac is a pioneer of the asset class here in Australia.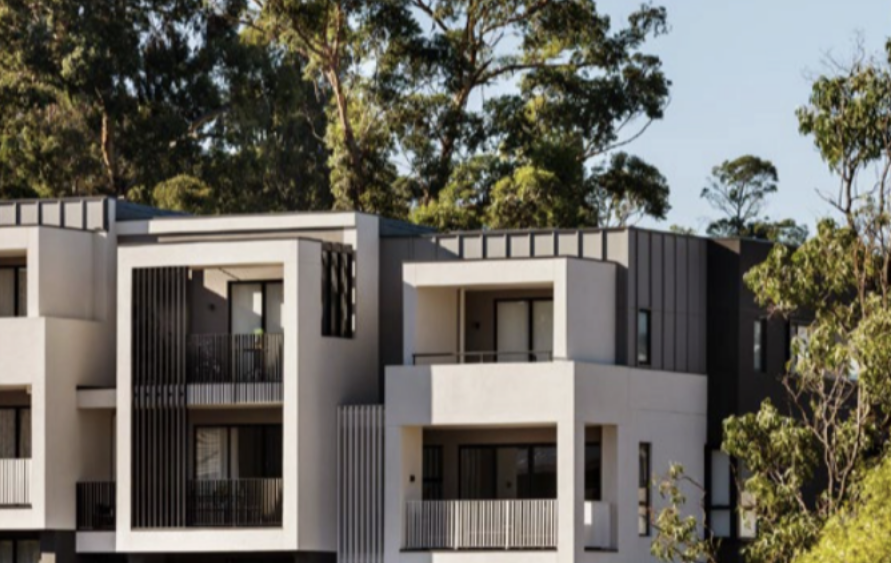 2020's
2020
No organisation or individual existed through the years of 2020-2022 without being impacted by the global COVID-19 pandemic. The virus rampaged its way across borders and around the world, killing millions and locking down cities as populations tried to slow the spread. Everyone knew about quarantines and how 'the numbers' were tracking. 'Because we had embedded flexibility before COVID, we were one of the first Australian corporates to move to working remotely. We did it before it was a health order,' Sue says. 'That was the 30th March 2020 – I remember it very clearly. But when you've got staff engagement at 90 per cent, you can tackle anything.'
2021
Mirvac notched up yet another first in 2021, when it became the first Australian property company to become net positive carbon, nine whole years ahead of target. Mirvac is also on target to send zero waste to landfill by 2030.
2022
Mirvac was ranked number one in the world in Equileap's Global Report on Gender Equality for the first time, leading a global field of 4,000 companies across 19 criteria to take the top spot.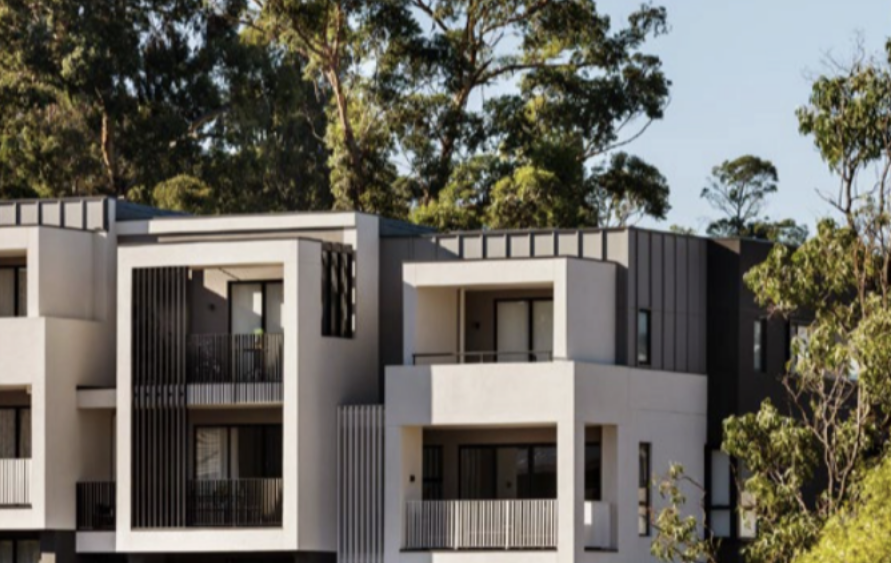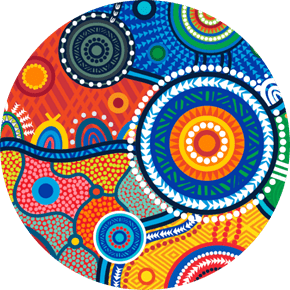 Mirvac acknowledges Aboriginal and Torres Strait Islander peoples as the Traditional Owners of the lands and waters of Australia, and we offer our respect to their Elders past and present.
Artwork: 'Reimagining Country', created by Riki Salam (Mualgal, Kaurareg, Kuku Yalanji) of We are 27 Creative.